I Guess the Pistons Didn't Receive the Memo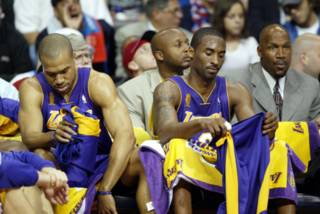 It'll be over soon guys.

After all Detroit was just along for the ride against the greatest team on the face of the earth. Hmmm,
maybe not
.
And stop the Kobe-MJ comparisons, when was the last time MJ was held to
1 point in a half and 11 points total in an NBA Finals game
?
- - - - - - - - - - - - - - - - - - - - - - - - - - - - - - - - - - - - - - - - - - - -